Church Activities



Serve the Lord. Have Fun!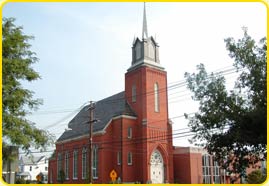 There is always something going on at Immanuel Lutheran Church and School!
From Worship services and Bible studies to choir practices and food drives, the members of Immanuel Lutheran Church are always hard at work and praising God for all the blessings we have been given.
View our online calendar to stay up-to-date on all church and school activities. Get involved and have fun serving the Lord!
SPECIAL EVENT: Kids4Christ
All Children are welcome to the Kids4Christ Sunday School Program held each Sunday at 9:30 AM in the Parish Center. Would you like more information? Contact our church office today!