Fellowship



Young or Old - Fellowship is for everyone!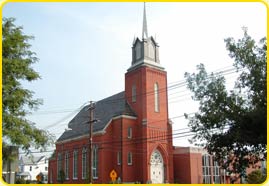 Opportunities for fellowship abound at Immanual Lutheran Church and School.

Working and celebrating together builds new friendships while strengthening our service and faith in Jesus Christ.
We invite you to spend time in fellowship with us, as it enriches us all.
Adult Fellowship
Altar Guild
Junior High Youth Group
Lutherans for Life
Men's Basketball
Music Programs
Senior High Youth Group
Senior Saints
Women of Immanuel
Whatever your interest, join us at Immanuel Lutheran Church for worship anytime and learn more about these fun and interesting fellowship opportunities.
Already a member? Contact the church office for more information about these groups and fellowship activities.