Praise Through Music!



Music Programs at Immanuel Lutheran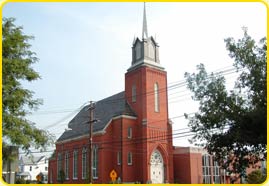 There are so many ways in which we can give thanks and praise to God - one of the most beautiful and enjoyable ways being through music.
This congregation has
been blessed with many talented musicians and choral singers over its 100+ year history. And, Immanuel Lutheran Church continues to offer many musical opportunities for its members and day school students including:
Senior Choir
Immanuel Singers (youth)
Celebration Ringers (adult)
Men's Group
On occasion, small vocal and instrumental groups provide praise to God in Worship services.
In addition, our Christian day school has a growing and active band where students are able to learn how to play musical instruments, practice and perform throughout the school year.
Stay up-to-date on all music program practices and events by visiting Immanuel Lutheran's online calendar >>.